Members of the New South Wales Parliament visited Port Botany this week to meet with foreign seafarers who depend on Seafarer Connect to stay in touch with their loved-ones while away at sea.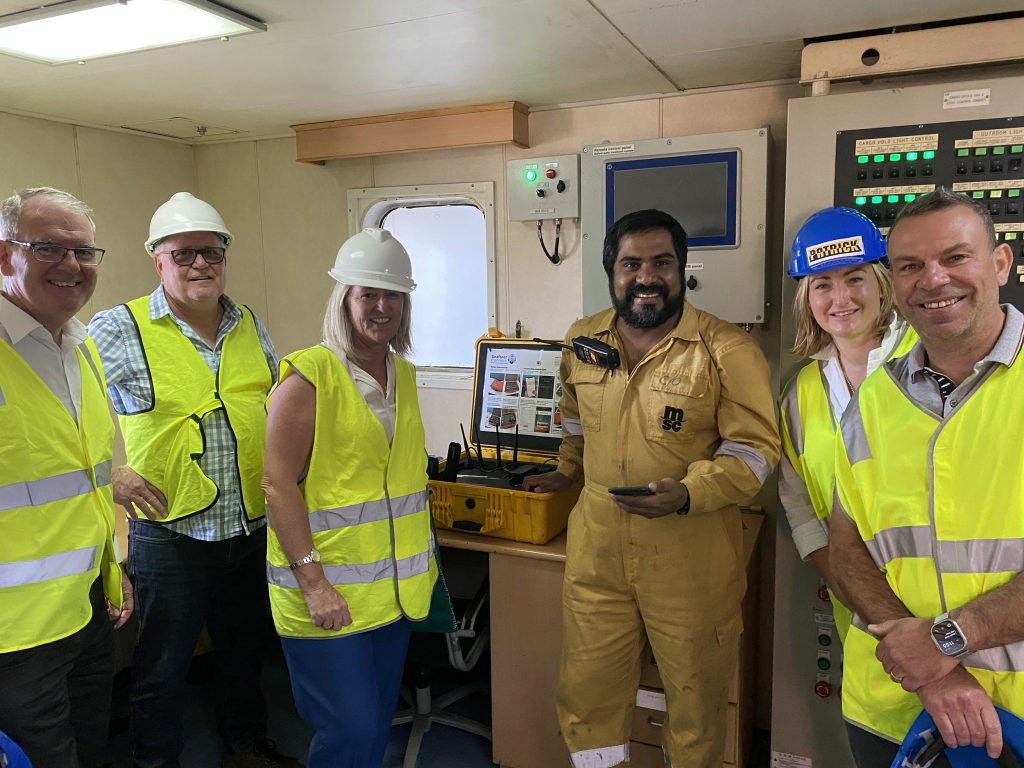 Seafarers spend months away from home and miss important family milestones and quality time with their friends or community because of the demands of working at sea.
Marjorie O'Neill, Member for Coogee, Michael Daley, Member for Maroubra, Mark Buttigieg MLC and Yasmin Catley, Member for Swansea, came aboard a cargo ship berthed at the Patrick Terminal in Port Botany on Monday afternoon to see the Seafarer Connect service in action and speak to the crew members who used it to unwind, reconnect with home or catch up on world news while at port.
The MSC container vessel, which has a crew of Sri Lankan, Indian and Filipino seafarers working across the ship, was provided with a Seafarer Connect device upon arrival, and the portable case will be discharged by terminal workers as the ship sets sail for its next port call.
Bernie Farrelly, Seafarer Connect project manager, demonstrated the ruggedised, high performance WiFi device and made introductions between seafarers and the visiting politicians.
"We know this simple concept is making a difference to the lives of these visiting crews while they are at our ports, and the importance of being able to make a phone or video call home via fast, reliable and free WiFi was highlighted for the MPs whose electorates border the massive Botany seaport," Mr Farrelly said.
Writing on Facebook afterwards, Marjorie O'Neill ⁠— whose electorate of Coogee is home to many maritime and stevedoring workers ⁠— said, "The Seafarer Connect project is critical to ensure that these workers can stay in touch with loved ones. Thank you for making a difference to these workers' lives."