MARATHON swimmer Dean Summers is preparing to embark on Australia's longest ocean swim to raise awareness and funds for the global seafaring workforce.
Formerly an official of the Seamen's Union of Australia (now Maritime Union of Australia), Mr Summers later became Australia's International Transport Workers' Union national co-ordinator.
Now retired from these roles, Mr Summers has completed several major ocean swims around the world and is now bringing attention to the Australian coastline.
Mr Summers will next month undertake the sixty-mile swim from Newcastle to Sydney, a route which holds significance for Australia's maritime history.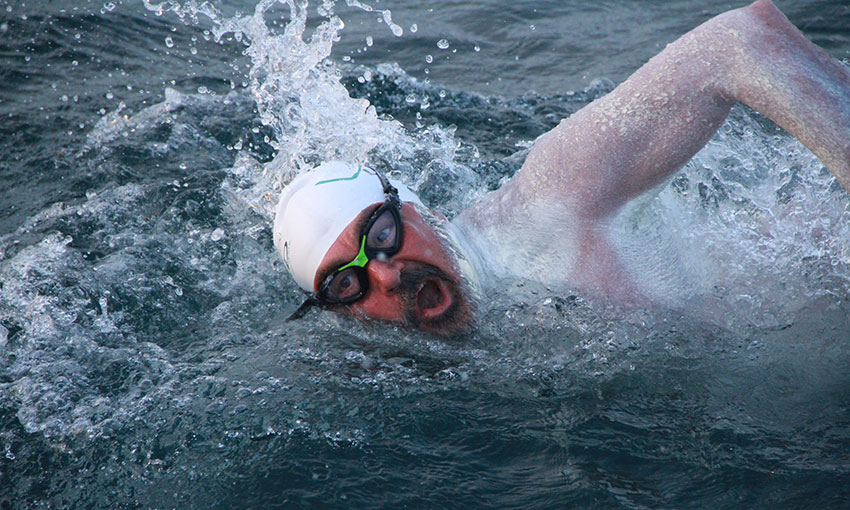 Known as the sixty-miler, the name of the course refers to the ships trading coal between Newcastle and Sydney around 120 years ago on the same route.
The swimming route has never been successfully completed, and Mr Summers hopes to use this milestone to highlight the challenges faced by seafarers.
"I just want to remind people that the workforce that has probably been hurt the most [by COVID] are the world's 1.3 million merchant seafarers, some of whom haven't been home for two years because of COVID restrictions," Mr Summers said.
"They've done it really tough, kept the world economy afloat, and nobody really appreciates that essential part of the logistics chain.
"I just want to draw attention to that and get everyone's imagination running around the sixty-miler swim."
Mr Summers said the challenges of swimming in extreme ocean conditions can align with those experienced by the global seafaring community every day.
He noted his support base comprises maritime industry players as well as the global swimming community, so the undertaking will serve as an opportunity to send the message to a wider audience.
"I just want people to … see ships passing and ask what the ship is and what it's doing here," he said.
"If they just get a bit of a glimpse and think about it for a moment, then the questions just start to come out of everywhere. 'How many people are on that ship? Where have they come from? What are the conditions like?'"
Mr Summers said the swimming community is familiar with the impacts Australian and international policies have had on the environment, but there's more to the story.
"There are other issues rather than just environmental impacts; there are also these workers – these human lives."
Funds raised from Mr Summers' upcoming swim will be donated to welfare provider Hunterlink, to ensure every cent raised is put toward supporting seafarers' mental health.
"Hunterlink is a unique organisation. It offers a service to all seafarers around the world in their own languages to give them mental support."
Mr Summers highlighted the high rates of suicide, mental health struggles, and homesickness seafarers experience, particularly during the ongoing crew change crisis.
"International seafarers identify with Hunterlink – they know who they are, and they know there are numbers they can ring.
"It's got the support of industry already, and I expect and hope industry will be very generous and contribute."
To get involved and contribute to Mr Summers' epic Australian swim, head to his website.