Maritime Safety Queensland and Queensland Health are arranging a hospital transfer for a sick crewmember from the bulk carrier Imabari Queen.
The seafarer is one of five on the ship who tested positive for COVID-19 when it was at anchor at Skardon River in far-north Queensland.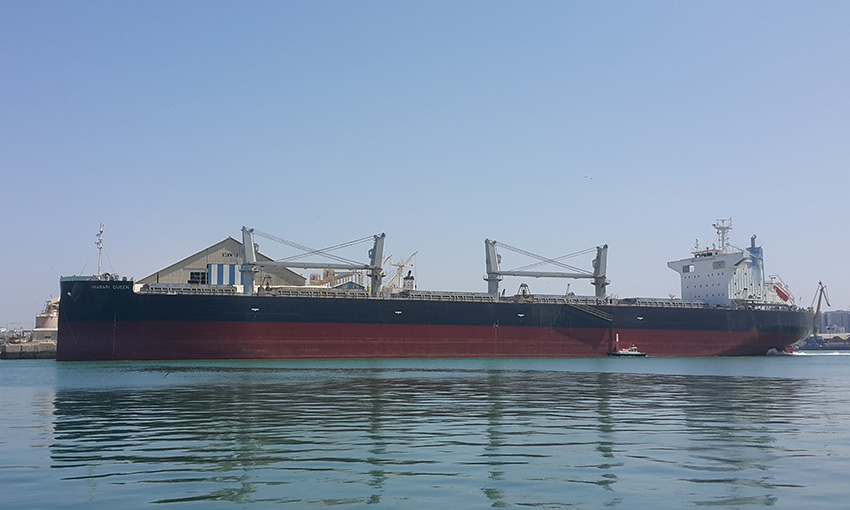 Maritime Safety Queensland acting general manager Andrew Mahon said one crew member's condition is deteriorating.
"Medevac arrangements are being made to have him transported to Sunshine Coast COVID-19 hospital today under strict infection control processes," Mr Mahon said.
"The remaining four COVID-19 positive crew are asymptomatic and will remain isolated on board the vessel."
Mr Mahon said the vessel was waiting to load bauxite at Skardon River and it is now being repositioned to Weipa anchorage for management and further testing of the crew.
"The health of all the crew members and protection of the Queensland community remains of the utmost importance," he said.